Skip to Content
Transmissions Services in Yuma, AZ
Transmission Repair Specialists in Yuma, AZ
AAMCO Yuma in Yuma, AZ provides comprehensive maintenance and repairs on automatic and manual transmissions in foreign and domestic vehicles. The transmission is responsible for shifting gears and sending the power from the engine to the car or truck's wheels. With a malfunctioning transmission, your vehicle will experience performance issues, and sometimes it won't run at all. Whether you need mileage-check maintenance or repair services for a smoother ride, our qualified technicians can help with our warrantied services. Schedule your appointment today.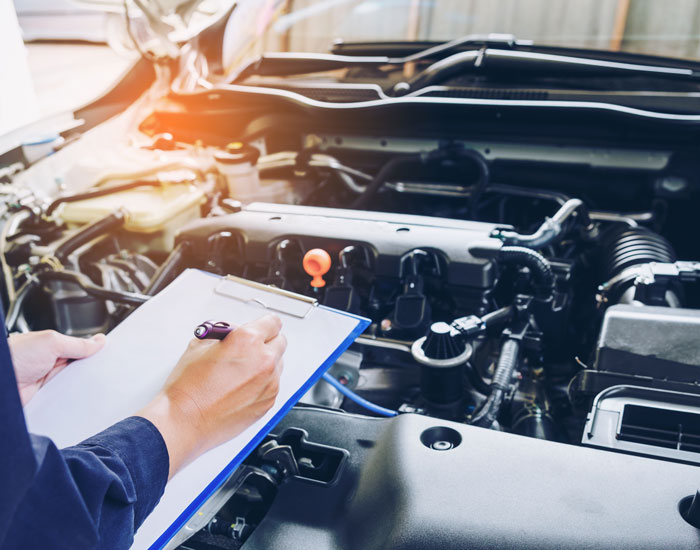 Know Your Vehicle's Transmission Maintenance Needs
One of the simple ways to keep your car's transmission in good shape is to be aware of the vehicle manufacturer's recommended transmission maintenance schedule. Not sure about yours? No problem. We can help you stay on track with your particular make and model needs. Transmissions contain fluid that helps protect the moving parts within them. Unlike the engine, which requires oil changes about every 3,000 to 5,000 miles, the transmission fluid can go much longer without being flushed and changed. However, it's still important to know what that schedule is. If the fluid gets too dirty, it can no longer do its job of keeping components clean, leading to mechanical failures.
Signs of Transmission Problems
As with any vehicle issue, your car will show signs that something's not quite right if the transmission is experiencing problems. Being aware of these and scheduling an appointment with us promptly will limit the severity of the issue. Contact us if you notice:
Gears slipping or a jerky feeling when accelerating
Burning smells that could be fluids
Delayed acceleration when stepping on the gas
Fluid leaks underneath the hood of the car on the ground below
The check engine light is illuminated on the dashboard
We Provide a Thorough Transmission Evaluation
When you bring your vehicle to our shop, whether you suspect a transmission issue or another engine malfunction, our team will go through a thorough assessment of the car. We do this to rule out any possibilities and ensure we're accurately addressing the problem once we're confident we know the cause. Our goal is to have you leave here with a fixed car and not come back with the same issue. Our evaluation includes:
Inspecting everything related to the transmission, including fluid levels, transfer case, and differential fluids.
Take the car for a road test so we can experience any of the symptoms ourselves, such as irregular shifting or delayed acceleration.
A thorough shop overview that checks the shift linkage, engine idling, mounts, final driver, fluid retention, and more.
Schedule Vehicle Transmission Service in Yuma, AZ
When you bring your vehicle to AAMCO Yuma in Yuma, AZ, you'll get an experienced team of car enthusiasts committed to providing the best services to you and your car. Additionally, you'll be covered by our nationwide warranties. How's that for peace of mind? If you're having issues with your transmission or it's time for preventative maintenance, contact us for an appointment today.
Get Your Vehicle Courtesy Visual Check Today